SIGMA Lithium – Silver Sponsor
Sigma is a Canadian company that has been producing environmentally sustainable battery-grade lithium concentrate on a pilot scale since 2018 and shipping high-purity "green & sustainable" 6% Li2O battery-grade lithium concentrate samples to some of the leading global cathode and battery producers for electric vehicles.
The company is in pre-construction (including the EPC and "contract-readiness" of core construction suppliers) of its larger-scale lithium concentration commercial production plant (the "Commercial Production Plant"). Based on the Feasibility Study Report the Commercial Production Plant will contemplate a capacity of 220,000 tonnes annually of battery-grade "green" lithium concentrate and Sigma will be amongst the lowest-cost producers of lithium concentrate globally. The Feasibility Study Report is being updated to include the development of the Project's second deposit, contemplating production at the rate of 440,000 tonnes per annum (Phase 2 of the Project).
To secure a leading position supplying the clean mobility and green energy storage value chain, Sigma has adhered to the highest standards of environmental practices in line with its core values and mission since starting activities in 2012. Sigma's production process is powered by hydroelectricity and the Company utilizes state-of-the-art dry-stacking tailings management and water-recycling techniques in its beneficiation process. Its corporate mission is to execute its strategy while embracing strict ESG principles. Sigma's shareholders include some of the largest ESG-focused institutional investors in the world.
Interview with Ana Cabral-Gardner, Chief Strategy Officer and Co-Chairman of Sigma Lithium Resources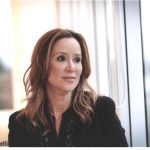 Ana Cabral-Gardner, Chief Strategy Officer and Co-Chairman of Sigma Lithium Resources
Ana is Co-Chairman and Chief Strategy Officer at Sigma Lithium and Managing Partner and co-founder of A10 Investimentos, a leading Brazilian private equity and advisory boutique focused in ESG Climate action investments and in consumer & retail & healthcare M&A
A10 FIA controls Sigma Lithium, a company that will play a pivotal role in helping tackle the effects of climate change while excelling in ESG globally
A10 advises leading Brazilian and global consumer&healthcare companies in executing strategic transformational m&a transactions.
Ana has over 30 years of experience as a senior banker at global tier one investment banks in New York, London and Sao Paulo and over 15 years of experience as an investor. Prior to founding A10, Ana was Head of Latin American Capital Markets at Goldman Sachs in New York and a Managing Director at the firm. Ana was also Head of Latin American investment banking consumer & healthcare at Barclays in Sao Paulo and a manager director. She has also held senior investment banking positions at Merrill Lynch in London and New York for over 8 years.
In 2000, Ana co-founded of a "portal" and online forum for women pioneering as an investor of "internet content" in Latin America. The company was backed by JP Morgan Chase and GP Investimentos (controlled by the 3G partners). Subsequently, Ana became board advisor of several retail and media companies in Latin America on their internet and eCommerce strategies, including Lojas Americanas (later B2W), Turner Broadcasting Latin America, Nova.com (later Pao de Acucar/ Via Varejo)
Ana has been involved in more than 150 capital markets and M&A transactions, totaling over US$ 120 billion. Five of the transactions she led won the prestigious IFR "Deal of the Year" award including the Vale Privatization in 1996. She has an MBA degree from Columbia Business School and a Masters in Finance degree from London Business School.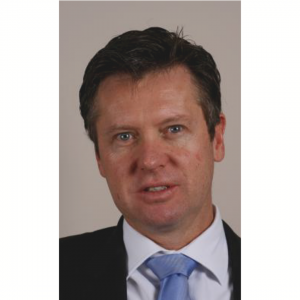 Calvyn Gardner, Chairman & CEO at Sigma Lithium
Calvyn has worked in the mining and manufacturing industry for over 30 years. He started his career at Highveld Steel, and was promoted to General Manager Steel and Vanadium.
In 2001, Calvyn was appointed CEO of Trans Hex, which was the second largest diamond producer in South Africa, second only to DeBeers. In 2004, Calvyn co-founded Hardac Mining an investment company and worked on various mining projects including gold in Zimbabwe, diamonds in Angola, coal and tantalum in Mozambique, and uranium in Chad & Niger. In 2012 Hardac Mining invested in lithium in Brasil and bought a controlling stake in Sigma Lithium Resources.
Brazil-Canada at PDAC 2021 Sigma Lithium Presentation
Connect with Sigma Lithium Social Media