Vale – Platinum Sponsor
We are a global mining company producing iron ore, pellets, and nickel, and we are committed to becoming one of the safest, most trustworthy mining company in the world. With a workforce of 120,000 employees, we work every day to transform natural resources into prosperity and sustainable development for the approximately 30 countries in which we operate.
In addition to mining, we have operations in logistics, energy, and steelmaking. We self-generate 54% of the energy we use, and in Brazil alone, more than 1 million people travel on our passenger trains on the Vitória-Minas and Carajás railroads every year.
We continuously reassert our commitment to the future of our planet by, among other initiatives, protecting 8,500 km² of natural land and investing in R&D to lead the sustainable mining revolution, with the ultimate goal of becoming a carbon-neutral company by 2050. We are constantly evolving, always aiming to be a diverse and inclusive company.
We are pursuing a goal of doubling our female workforce by 2030 and increasing representation among our leadership. Our activities are governed by a policy of transparency, safety and security, ethics, and respect in order to protect the environment and encourage the development of our employees.
We are Vale.
Sustainability Promise Vale 2021 - Institutional Video
Interview with Nancy Conception, Global Product Market Manager at Vale
Interview with Francinne Hansen, Head of People at Vale
Interview with Deshnee Naidoo, Director of Finance and Business at Vale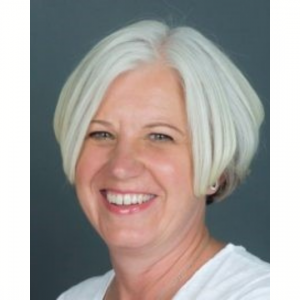 Francine Hansen | Head of People at Vale Base Metals
Fran Hansen, an executive with over 25 years of experience, joined Vale in June 2019, as Manager, HR for North Atlantic leading and supporting the HR teams across Canada, the UK, Japan, and China.
In January Fran was promoted to Head of Business Partnering, Base Metals adding South Atlantic, Indonesia, and New Caledonia to her portfolio and in June 2020 assumed the role of Head of HR Base Metals. She is an accomplished Operations and Human Resources Executive with general management and human resources success across multiple industries and countries. Fran's success is a result of her drive to serve as a catalyst for change through passionate and purposeful leadership with an unwavering commitment to diversity and inclusion, bringing organizational culture to life for all employees and stakeholders.
Fran began her executive career in the telecom industry, starting within Roger's group of companies where she worked for 16 years in various customer and marketing roles. This opened the door to an opportunity to be part of a mobile start-up in Prague, CZ. Her experience, skill, and success led her to various international assignments across the globe with Vodafone Group, where she had the opportunity to be part of another mobile start-up in Qatar as Chief People Officer and Chief Operating Officer. After 12 years abroad, she decided to return home to Canada and embarked upon a career in retail beginning with Sears as Vice-President, Human Resources and Centres of Excellence, and then Indigo Books & Music as Vice-President, Human Resources and Organizational Development.
Before joining Vale, Fran worked for the largest Canadian retailer in Canada, Loblaw Companies Limited where she served as Vice-President, Talent. In her role, she was accountable for the design, development, and implementation of all strategies, programs, and policies across the talent management lifecycle, including Diversity and Inclusion. Fran enjoys bringing practical people solutions to organizations to enable leaders to achieve great results with their people. At the heart of this work, is her innate ability to create cultures where all people are connected to the organization and each other so they can thrive and do great work. She believes positive employee engagement is the magic that harnesses the power of organizations to achieve outstanding results and create truly inclusive cultures. Fran lives in Toronto with her wife Astrid and their 2 fur children. When not working, she loves traveling to new and unusual places and working on her golf game.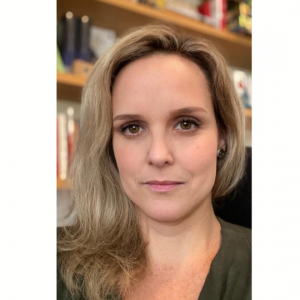 Liesel Filgueiras | Human Rights and Sustainability at Vale SA
Liesel Mack Filgueiras has been working at Vale for 15 years. She has been responsible for Vale's Human Rights Agenda since 2009. She joined Vale Foundation in 2005 and in 2007 joined the sustainability area. She managed the Indigenous Community Relations, the Socioeconomic area, and Vale Corporate Volunteers Program for 6 years. Liesel holds a Master's Degree in Business Administration and has a Psychology Degree, both by PUC-RIO. She also undertook Vale's Leadership Training with MIT and the Executive Training for Extractive Industries and Sustainable Development by Columbia Center on Sustainable Investment (CCSI).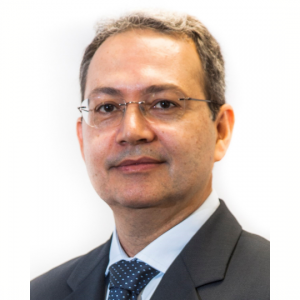 Edson Ribeiro | Director, Exploration Projects at Vale SA

Edson Ribeiro has over 30 years of experience in the mining industry, having devoted most of his career to the evaluation of mineral resources covering a broad range of ore types and deposit styles.
Graduated with a B.Sc. Degree in Geology at the University of São Paulo in 1987, he obtained his M.Sc. degree in Metalogenesis at the University of Campinas (São Paulo, Brazil) in 1994. Edson has joined Vale S.A. in 1993 and, besides resource evaluation, along with his career, he has also been responsible for mineral projects engineering, process development, economic evaluation, strategic planning, business development, technological innovation, and mineral exploration. As a technical leader and Vale executive, he has participated in several due diligence, M&A processes, and international tenders, and has been a Board Member of Vale-controlled companies and Joint Ventures in Brazil, Zambia, Australia, and Indonesia.
Currently leading the Exploration and Mineral Projects area, Edson is responsible for conducting greenfield exploration and pre-feasibility studies within the Company. He is also responsible for the coordination of Vale's Global Committee for Mineral Resources and Mineral Reserves.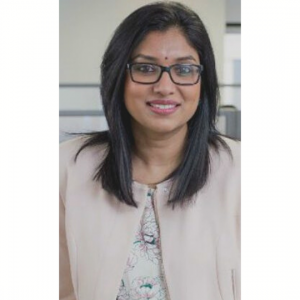 Deshnee Naidoo | Vale Base Metals
Deshnee Naidoo is the Director of Finance and Business Development for the Base Metals business where she leads and directs the Finance Team in financial strategy, planning, forecasts and supervises the investment cycles for Base Metals.
Deshnee is a mining executive with 22 years of diverse experience. Her multifunctional and multicommodity roles have spanned corporate and operational levels, across many geographies.
Prior to joining Vale, Deshnee was the CEO of the Zinc International business at Vedanta Resources from 2014 to 2020, where she held full P&L accountability for the international Zinc group and led its transformation and growth during this period to be recognized as a global Zinc producer. She took on the role of CEO Africa Base Metals during her tenure at Vedanta. Deshnee previously worked at Anglo American from 1998 to 2014, where she held a number of executive positions including the Deputy Head Group CEO's office where she supported the Group CEO from 2009 to 2011. She was also the CFO for Anglo American's thermal coal business from 2011 to 2014.
Among her many personal and professional accomplishments, Deshnee is a three-time South Africa Mining Rainmaker, was recognized among the 100 Global Inspirational Women in Mining in 2018 and has served as a Board Member of the South Africa Minerals Council. Committed to creating more diverse and inclusive organizations, Deshnee led the Women in Mining initiative for the South African Minerals Council to achieve gender equality, with a goal of 30% women representation by 2025.
Connect with Vale Social Media