Wheaton Precious Metals – Gold Sponsor
Wheaton is the world's premier precious metals streaming company with the highest-quality portfolio of long-life, low-cost assets. Its business model offers investors leverage to commodity prices and exploration upside but with a much lower risk profile than a traditional mining company. Wheaton delivers amongst the highest cash operating margins in the mining industry, allowing it to pay a competitive dividend and continue to grow through accretive acquisitions. As a result, Wheaton has consistently outperformed gold and silver, as well as other mining investments. Wheaton creates sustainable value through streaming.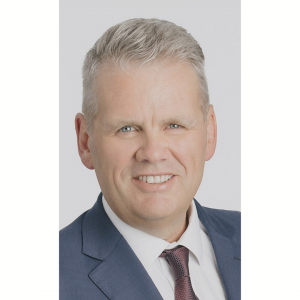 Randy Smallwood, President and CEO at Wheaton Precious Metals
Mr. Smallwood holds a geological engineering degree from the University of British Columbia, and a mine engineering diploma from the British Columbia Institute of Technology. Mr. Smallwood was involved in the founding of Wheaton Precious Metals and in 2007, he joined Wheaton full time as Executive Vice President of Corporate Development, primarily focusing on growing the Company through the evaluation and acquisition of streaming opportunities. In January 2010, he was appointed President, and in April 2011, he was appointed Wheaton's Chief Executive Officer. Mr. Smallwood originally started as an exploration geologist with Wheaton River Minerals Ltd., and in 2001, was promoted to Director of Project Development, his role through its 2005 merger with Goldcorp. Before joining the original Wheaton River group in 1993, Mr. Smallwood also worked with Homestake Mining Company, Teck Corp. and Westmin Resources. Mr. Smallwood was an instrumental part of the team that built Wheaton River / Goldcorp into one of the largest, and more importantly, most profitable gold companies in the world, and he is now focused on continuing to add to the impressive growth profile of Wheaton. Mr. Smallwood has served on the board of Defiance Silver Corp. (formerly ValOro Resources Inc. and Geologix Explorations Inc.) since 2005. Mr. Smallwood formerly served on the board of Ventana Gold from 2008 to 2011, Castle Peak Resources from 2010 to 2012, and Tigray Resources Inc. from 2011 to May 2014. Mr. Smallwood is also the chair of the World Gold Council, chairman of the board for Special Olympics BC, and a member of the boards of MineralsEd BC and Mining4Life, and previously on the board of the BC Cancer Foundation. In 2015, Mr. Smallwood received the British Columbia Institute of Technology Distinguished Alumni Award, and in 2019, he received the Business in Vancouver's BC CEO of the Year Award in the enterprise category.
Connect with Wheaton Precious Metals Social Media