Lundin Mining – Silver Sponsor
Lundin Mining is a diversified Canadian base metals mining company with operations in Brazil, Chile, Portugal, Sweden and the United States of America, primarily producing copper, zinc, gold and nickel.
Chapada, Brazil
Chapada is an open pit copper-gold mine producing high-quality copper concentrate. The operation is wholly owned and operated by Lundin Mining's Brazilian subsidiary Mineração Maracá Indústria e Comércio S/A.
Candelaria, Chile
The Candelaria Copper Mining Complex comprises two adjacent copper mining operations, Candelaria and Ojos del Salado, that produce copper concentrates from an open pit and underground mines. The complex is indirectly owned by Lundin Mining (80%) and Sumitomo (20%).
Neves-Corvo, Portugal
Neves-Corvo is a mainly copper and zinc mine producing copper, zinc and lead concentrates. The operation is owned and operated by Lundin Mining's Portuguese subsidiary Somincor.
Zinkgruvan, Sweden
Zinkgruvan is an underground mine with a long history having been in continuous production since 1857. The operation is comprised of an underground mine, a processing plant and associated infrastructure, producing zinc, lead and copper concentrates.
Eagle, U.S.A.
Eagle is an underground mine producing nickel and copper concentrates. Lundin Mining acquired the Eagle project from Rio Tinto in 2013, accelerated construction activities and commenced commercial production in 2014.
Lundin Mining - Institutional Video
2019 Sustainability Report Video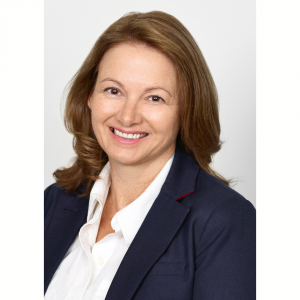 Marie Inkster, CEO at Lundin Mining
Ms. Inkster has been President, CEO & Director of Lundin Mining since October 2018. She previously served as
Chief Financial Officer from May 2009 after joining the Company in September 2008 as Vice President, Finance.
She is a Director and Chair of the Audit Committee of Lucara Diamond Corp.
Prior to joining Lundin Mining, Ms. Inkster held senior positions in a number of publicly traded companies, including five years with LionOre Mining International Ltd where she served as Vice President, Controller at the time of its acquisition by Norilsk Nickel in July of 2007. Ms. Inkster has extensive experience in public company management, mergers and acquisitions, capital allocation, public and private debt and equity financing, corporate governance, reporting, public capital markets and investor relations.
Connect with Lunidin Mining Social Media